Well, yes it is true, we have been absent online – there is no excuse, but we have been very very busy…
First there was the Easter Scheme which saw three days of wonderfully warm weather and sadly due to my phone being on its last legs, I was unable to take photos of the wonderful time we had. From playing in the river once more to lounging on hammocks and even getting 'lost' during our walk there was just so much to do!
After that we worked with the Fostering Network over four Saturdays – Helen's Bay was home to Wild About Learning – an outdoor classroom where we harvested mud, drew and IDed trees and foraged the tender spring greens.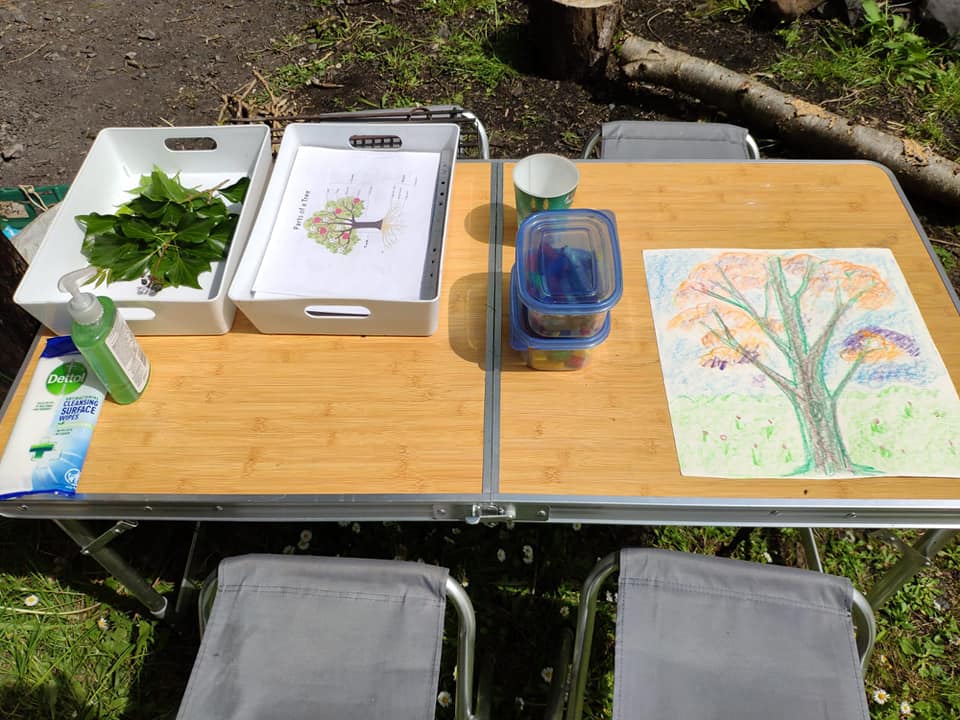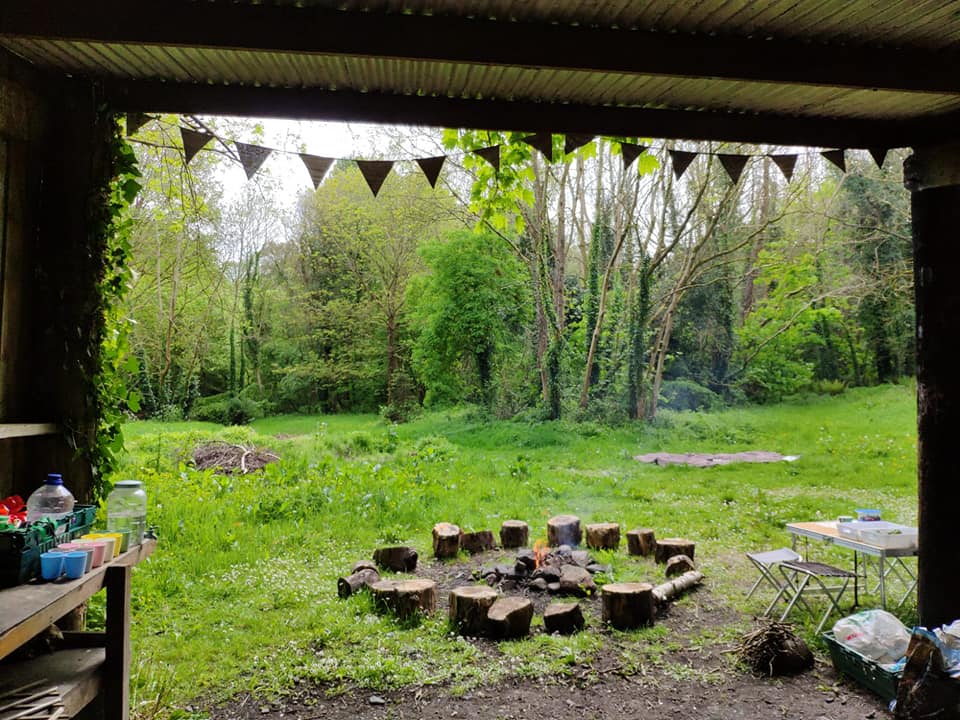 As you can see we were only allowed to take the set up photos but here are some quotes from the children…
1 What mark would you give the 'Wild About Learning' programme out of 10?
Didn't enjoy 5 OK 10 Brilliant

9 (3), 10 (4)
Did you have fun? Yes or No?
Yes (7)
– tell me one thing you really enjoyed and why.

River walk – I like playing in water (3)
Making new friends – I like meeting new people (1)
Starting a campfire – I always wanted to learn to do this (1)
Building a hammock – I liked to swing in it by myself (1)
Cooking marsh mallows – like love eating them (1
We hoped you would try new things. Tell me about something new you tried for the first time.
Cooking on a campfire (2)
Starting a campfire (4)
Learning about leaves (1)
We hoped you would learn new things. Tell me about something you learnt that you didn't know about before you came to 'Wild about Learning'.

That you can eat some leaves (3)
Learning about bugs (1)
How to cook on a campfire (1)
How to build a den (1)
How to make things from river mud (1)
Was learning outdoors a fun way to learn? Yes or No?
Yes (7)

We worked together and listened to others.
– Did you like being part of a team? Yes or No?
Yes (7)
– Did you make new friends? Yes or No?
Yes (7)
Do you think coming to We are Wild About Learning gave you more confidence? Yes or No?
Yes (7)
Were the staff friendly? Yes or No?
Yes (7)
Would you come back again? Yes or No?
Yes (7)
Well really you couldn't ask for more could you?