Easter 2023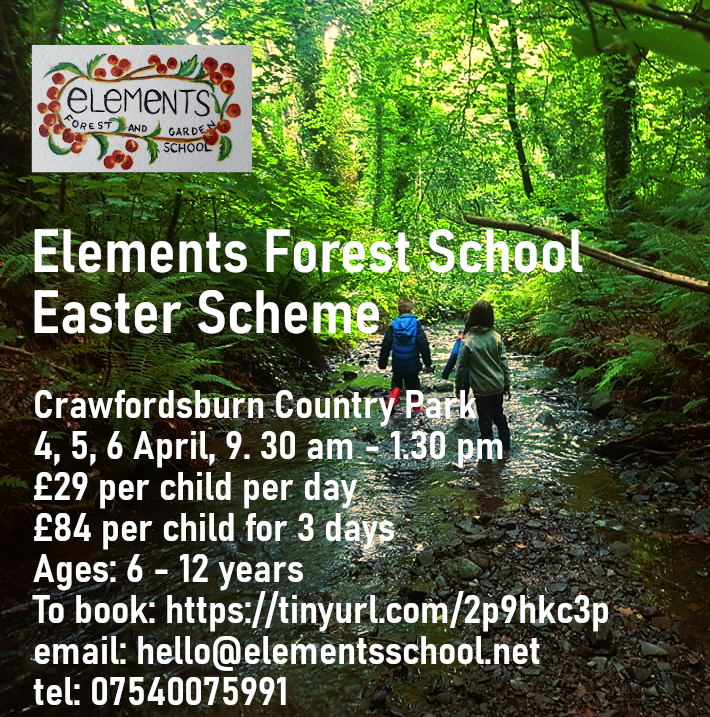 Our Easter Scheme is back – with a difference! It will be held at the magnificent Crawfordsburn Country Park which means we will have a beach school as well!
Three days of fresh air, forest skills, outdoor play and nature education. Outdoor cooking, fire skills and sand play are also included on this incredibly therapeutic list created with well-being and sensory integration in mind.
Make the most of the Easter with us! Sign up here.
You can also email hello@elementsschool.net or call/WhatsApp 07540075991.