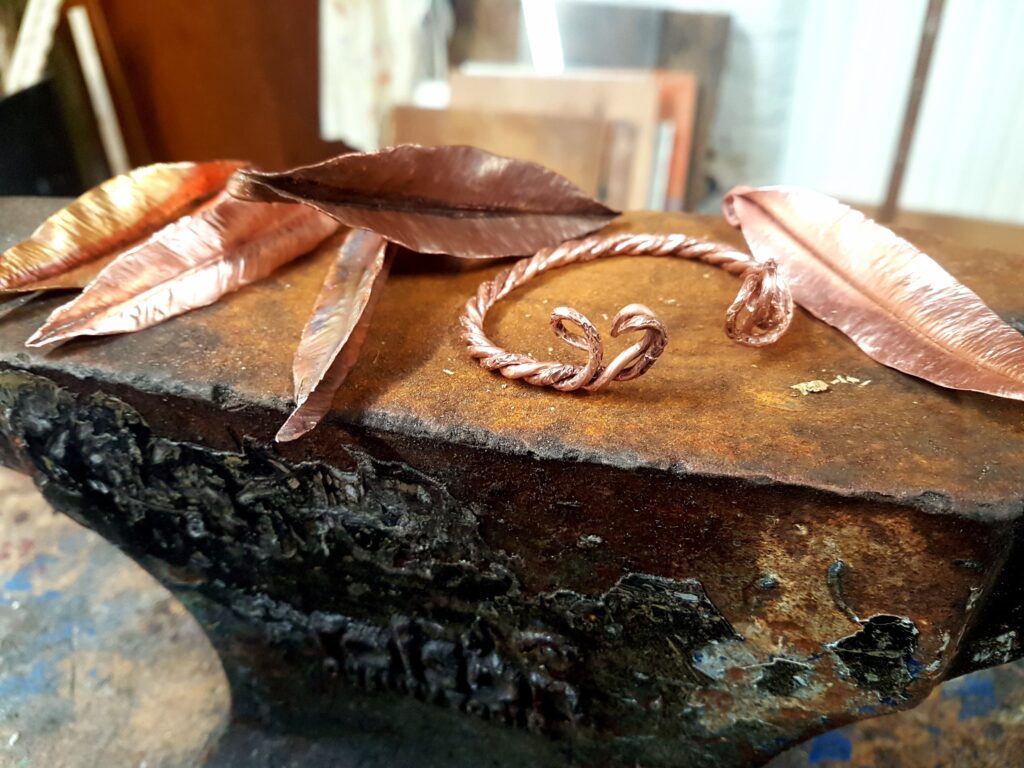 Here is what one person made over the weekend. Total beginner, no experience… ok, yes that person was me. It is amazing what you can do with this incredibly versatile metal! What about that amazing cast iron anvil? How gorgeous is it?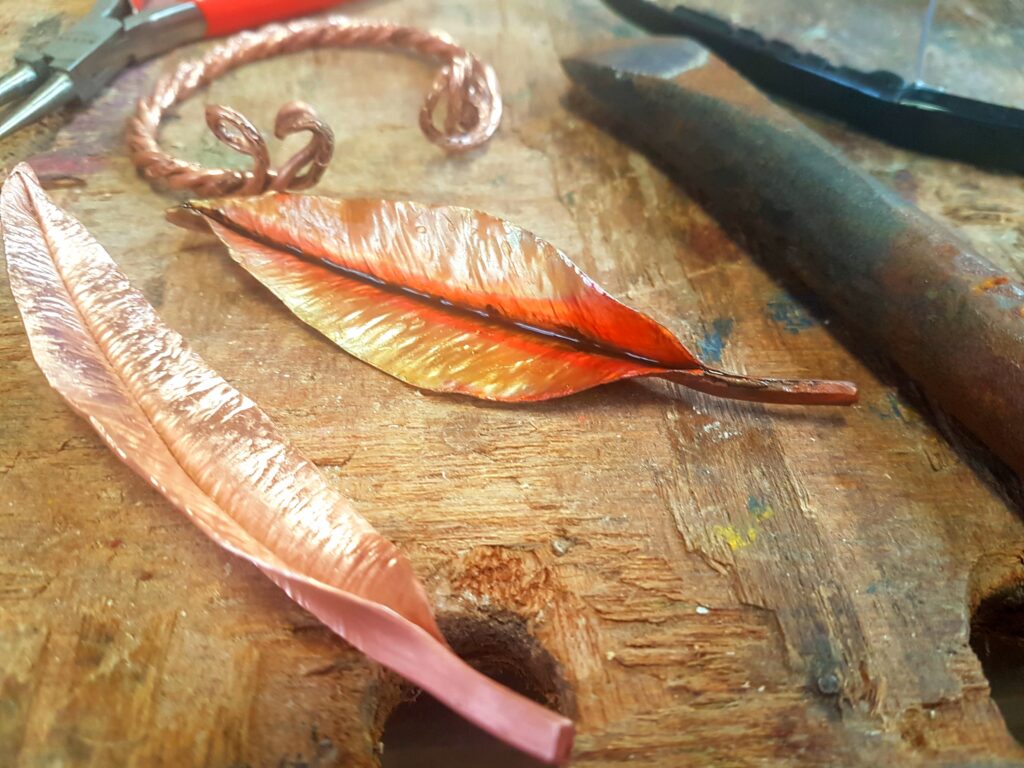 Leaves and a bangle – working with copper is magical and rewarding! It was quite astonishing the different effects you could get from tiny changes in simple processes. Alchemy!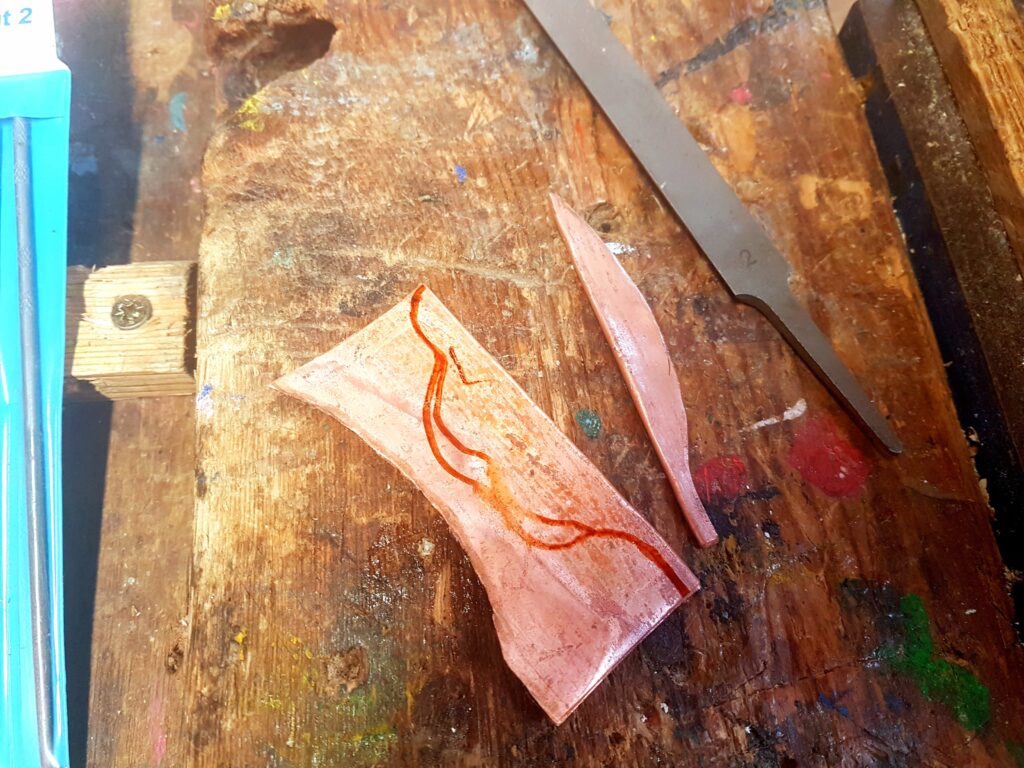 What it starts off with – annealing, working with custom made chisels and releasing your inner jeweler.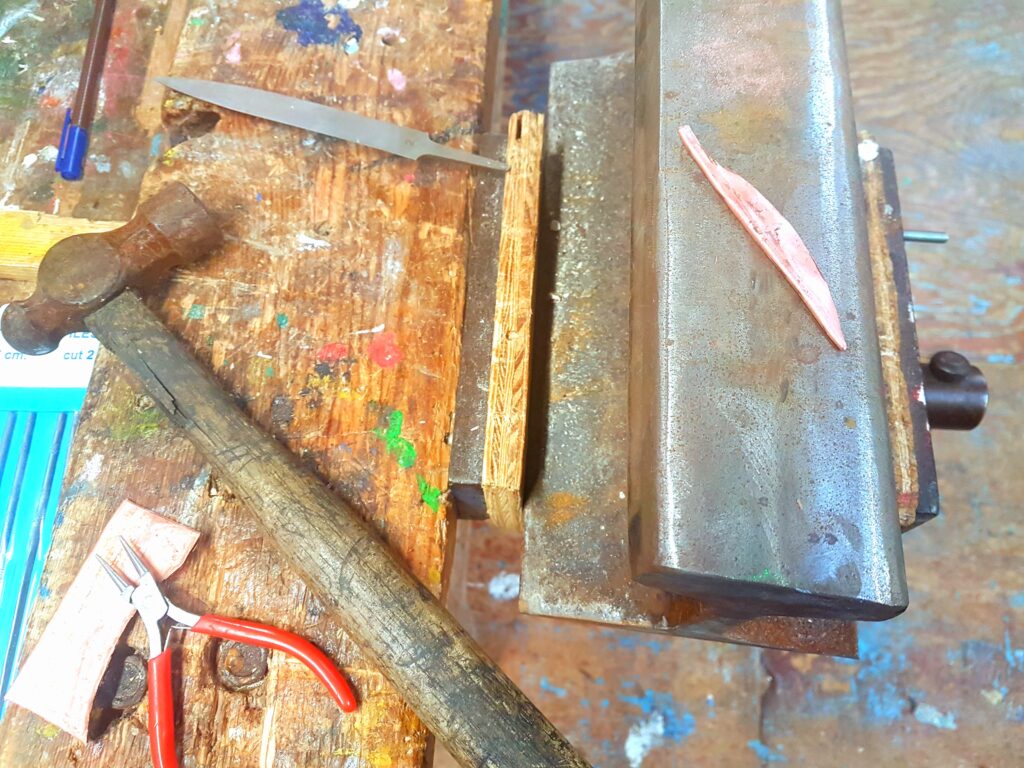 All the copper used was reclaimed and recycled – and some of these tools were several decades old. The anvil was reused railway tracks. So much learnt over a single workshop.