This article was written by me, Stephanie Sim. I worked in the RSPB for ten years and have worked as a Steiner teacher for almost nine. Together with Jonathan McMurray we both have almost 20 years of educational and forest school experience between us. If you are interested in finding out more about the Forest School sessions we run for your child/ren, school, organisation or club, please contact us at hello@elementsschool.net
You can also book a session here.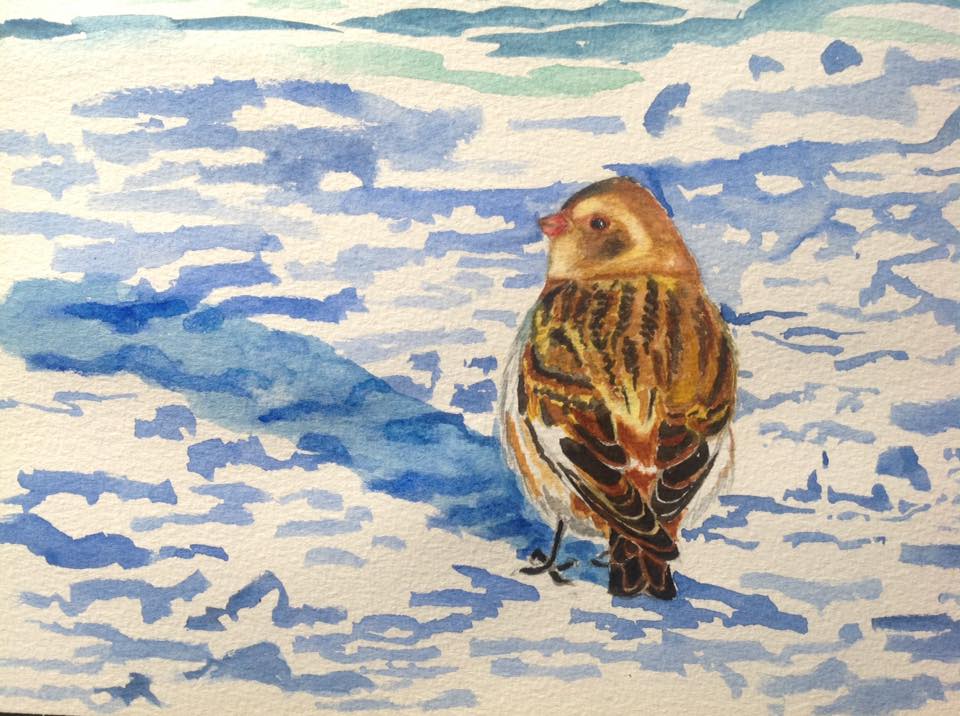 It is a tough time of year for anyone. Our wildlife friends have found it more and more difficult over the passing years as fields are gleaned for every seen and hedge thrashers remove any sustenance from the edges. Urban gardens are increasingly oases for animals to survive over the winter as the very forests are also decimated to be replaced by coniferous plantations which don't do any awful lot for biodiversity.
So you want to help… what can you do? Even if you have a very very small garden or no garden at all, here are some simple things which won't cost you a lot of £££. Remember that once you start KEEP GOING. Don't disappoint the animals who have come to rely on you.
Leftovers:
Fruit which is about to go off or which has been sitting in your bowl for an overly long time is a good offering. Share apples, pears and berries. I've heard that birds are partial to watermelon as well!!!
You may cut them in half or just chuck them out. Thrushes are mad for them. You could have blackbirds, fieldfares, redwings and song as well as mistle thrushes flocking to you garden.
Breadcrumbs and scraps of cake, etc are also good. If you have a birdtable so much the better. You can make one as a gift for a friend or as a gift for the wildlife in your garden. You could also just SET UP a birdtable. All you need is a tallish structure which is rat proof (think plastic), and a little flat surface. Take your bits of cheese and bread from your breakfast table and put them there. You can also buy bird food for birds which find it hard to hang off feeders like blackbirds and robins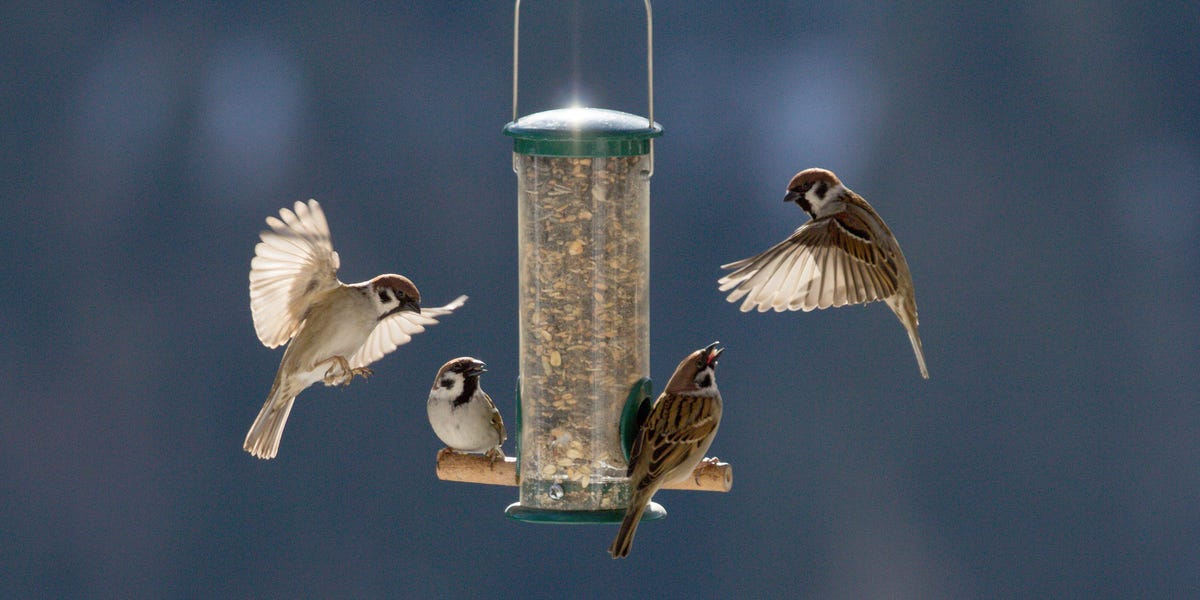 2. Birdfeeders
This is the most ubiquitous image of wildlife care. If I have any advise to give you regarding beginner level bird feeding, it is the following:
a. A simple feeder is just as good as a fancy feeder. Birds have no idea what you paid for the feeder. Just get a simple one if you are starting off. You can get a peanut feeder and a seed feeder. The above is a seed feeder. A peanut feeder looks like this.
b. The important thing about feeders is that you must keep them CLEAN. So a simple feeder is much better than a fancy feeder. Please resist the tempation to buy a fancy one until you have found your birdfeeding groove.
Wash them every two weeks with a bottle brush, just hot water and the brush. No need for soap, etc. If you don't keep them clean they become ground for breeding the botulism bacteria especially in the summer. Birds that die from the botulism bacteria die slow painful deaths as their organs shut down. So wash your feeders. (Incidentally it is also the same bacteria which is used in botox. So, now you know.)
c. A bird table is a good idea if you want to feed birds that cannot cling to feeders – anything which isn't a tit or finch. Robins can just about do this. But anything else, apart from the acrobatic jay and enterprising squirrel will be unable to use a feeder.
2. Feed
And now the vexing question of feed. There is no two ways about it, if you are putting out 5 kg of feed a day the birds will eat 5 kg of feed, so don't try and keep up with them or you will be very broke. There is a reason why sparrows were considered vermin (actually, criminally, they still are.)
Put out what you can but do it daily.
Here are some other top tips:
a. Do not, and I repeat NOT, buy birdfood with wheat it in. It a waste of time and money, unless you are planning to grow wheatfield in your garden. The birds will either poop it out or just throw it out. I spent many an amusing morning watching the tits chuck out the wheat grains and just take the other seeds. Also the rats wait under feeders for their wheatfeed.
b. Sunflower seeds, mealworms, etc are all good. All birds love this. You can also get them fatballs and bird 'cake'.
c. Nyger seeds are the next level of birdfeeding. Only get this if you have goldfinches in your garden. They will need their own biredfeeder.
3. Where to set it up
For the best out of your birdfeeder do the following:-
a. Place your bird feeder at a convenient height so you can reach it to change it. Make sure your cat can't get at it. So there should be good lines of sight for your birds. I have a cat btw, it has learned there is no point chasing the birds because they will be long gone by the time he gets there.
b. If you have a shrub like a buddleigh or a medium sized tree, this is quite good because the birds can skulk in the shrubbery until they feel safe enough.
c. Put the feeder near enough to a window so you can observe the birds. There are even feeders you can buy that ATTACH to windows. Watching them is the BEST THING EVER!!!!
d. Finally, be patient. It can take up to a week or more if birds don't know about the feeder. It can take a while to establish itself. However, once it gets going they will be there everyday and if you don't put food out they will come along and wait until you do!
Next installment: Water and birds