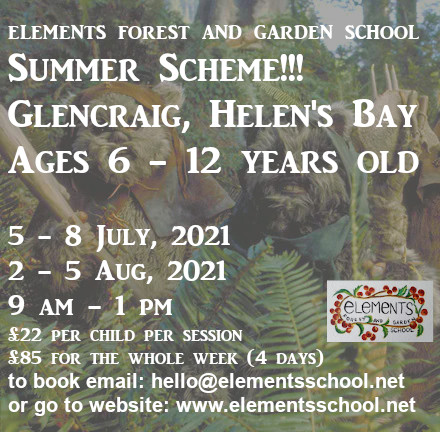 We cannot describe how excited we are!!! Our very first summer scheme which builds on the nearly 60 sessions we have done since we have started this year… and that's not counting the scores of sessions we have had since we started doing Forest School lessons since 2013!
Our booking form will be made available soon or by email, so to book a provisional place which will be confirmed by next week please either email hello@elementsschool.net or call 07410411840 that's Jonathan's phone number.
With the Glencraig site we will have access to a beautiful naturally managed forest, historic walks and a blue flag beach – Helen's Bay! There is outdoor cooking, crafts and storytelling. We will have wildlife and nature ID, and of course a deep and meaningful connection to nature.
Looking forward to a blissful summer!