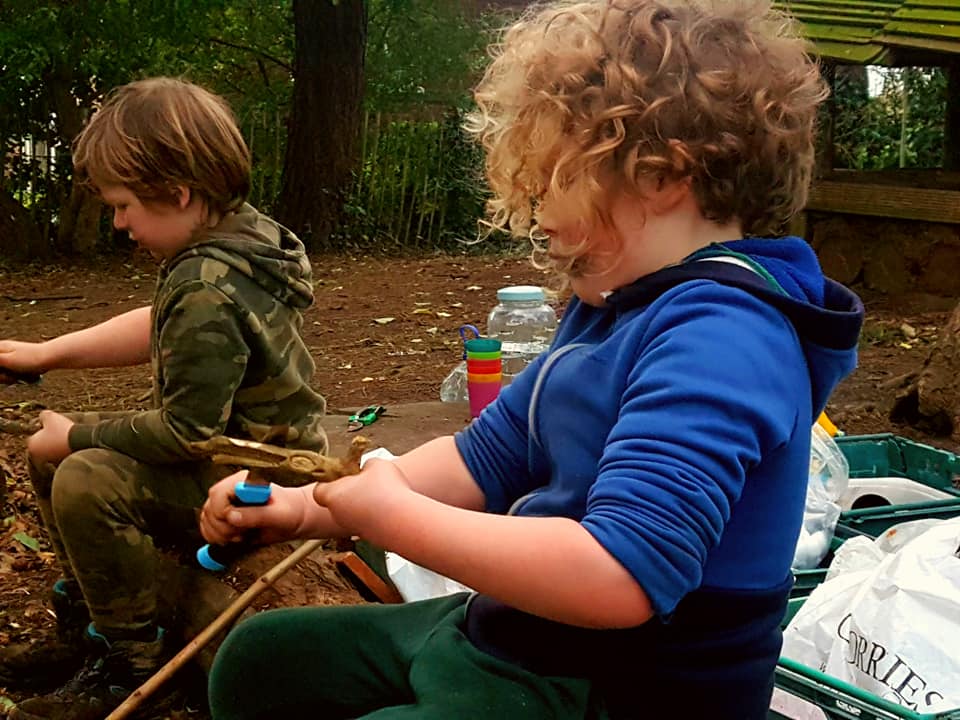 One of the delights of working the way we do is that we allow the children to determine the activity. Of course we make suggestions, some quite strongly, but mostly we are able to draw them in. So this week, quite a few wanted to work with knives. The children here are 7 and 8 years old. Children are able to work with knives from this age onwards.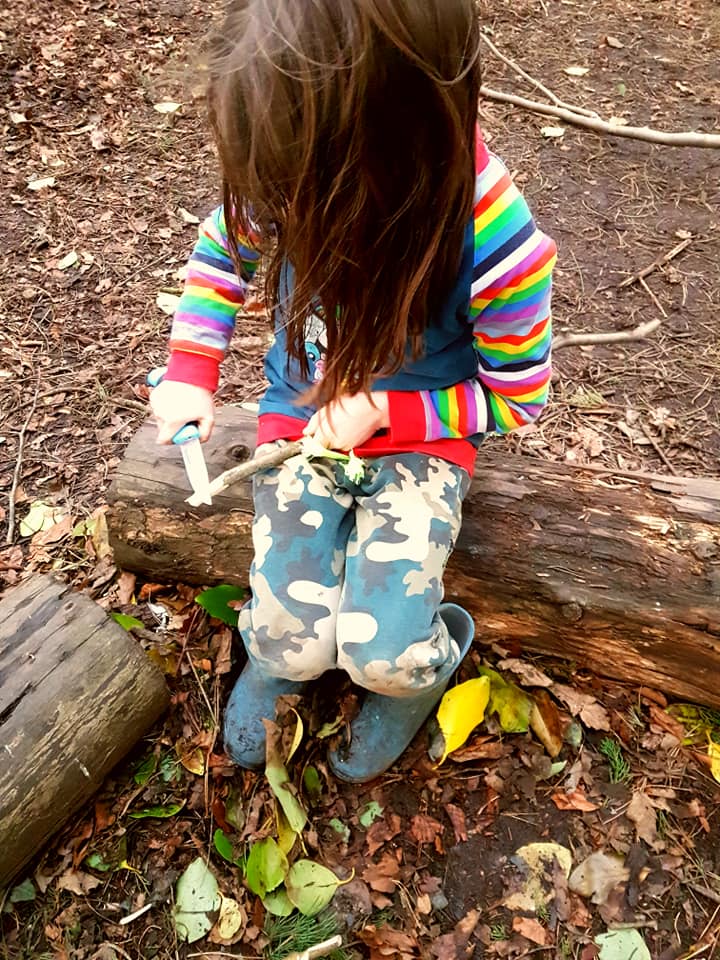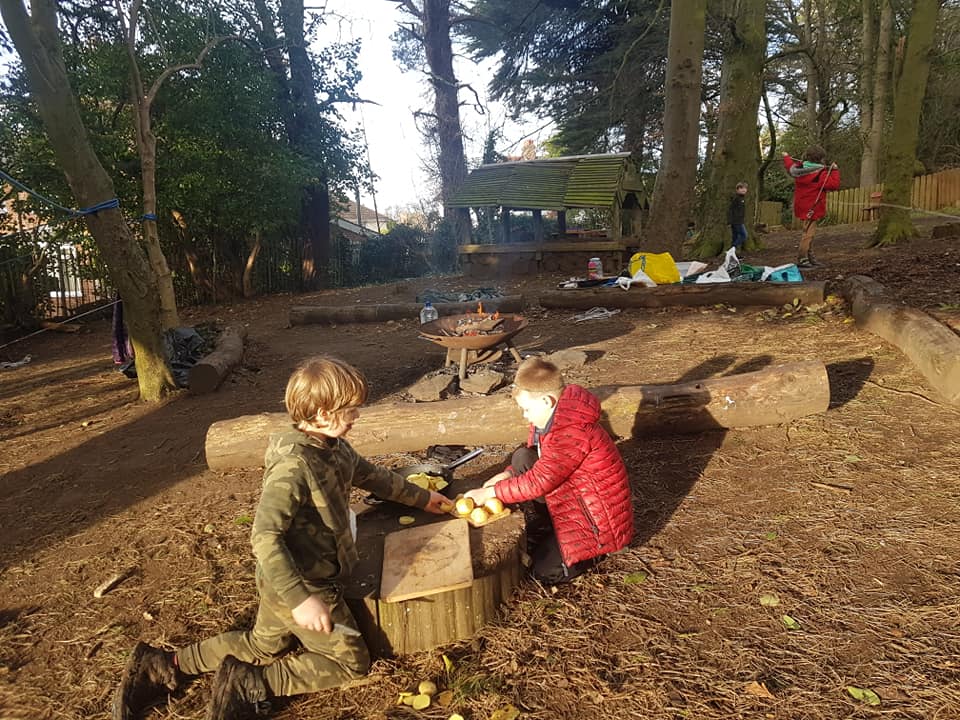 The weather in Ireland isn't as bad as people make it out to be! Here we are enjoying the early February sunshine! It was cold but so beautiful!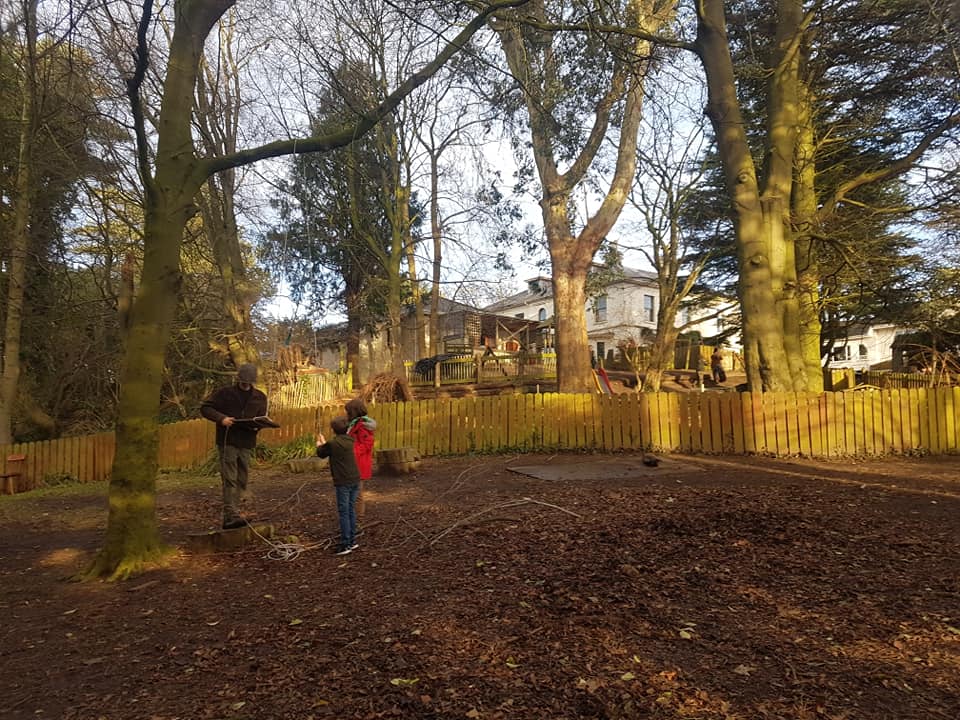 Many of our students are able to relax into the gorgeous surroundings and eventually become children of the forest. After a few months students are able to become so at home with their surroundings that it is like second nature to them.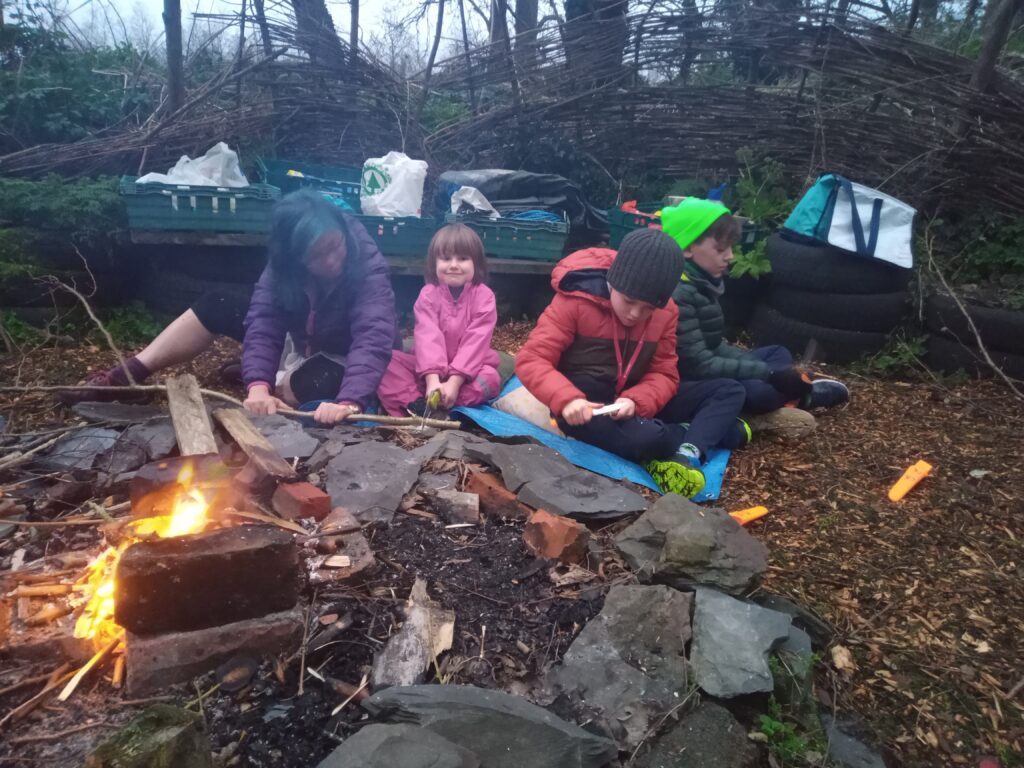 Here we are at the Quarries… it was a cooler day but no less lovely. Again, knife work!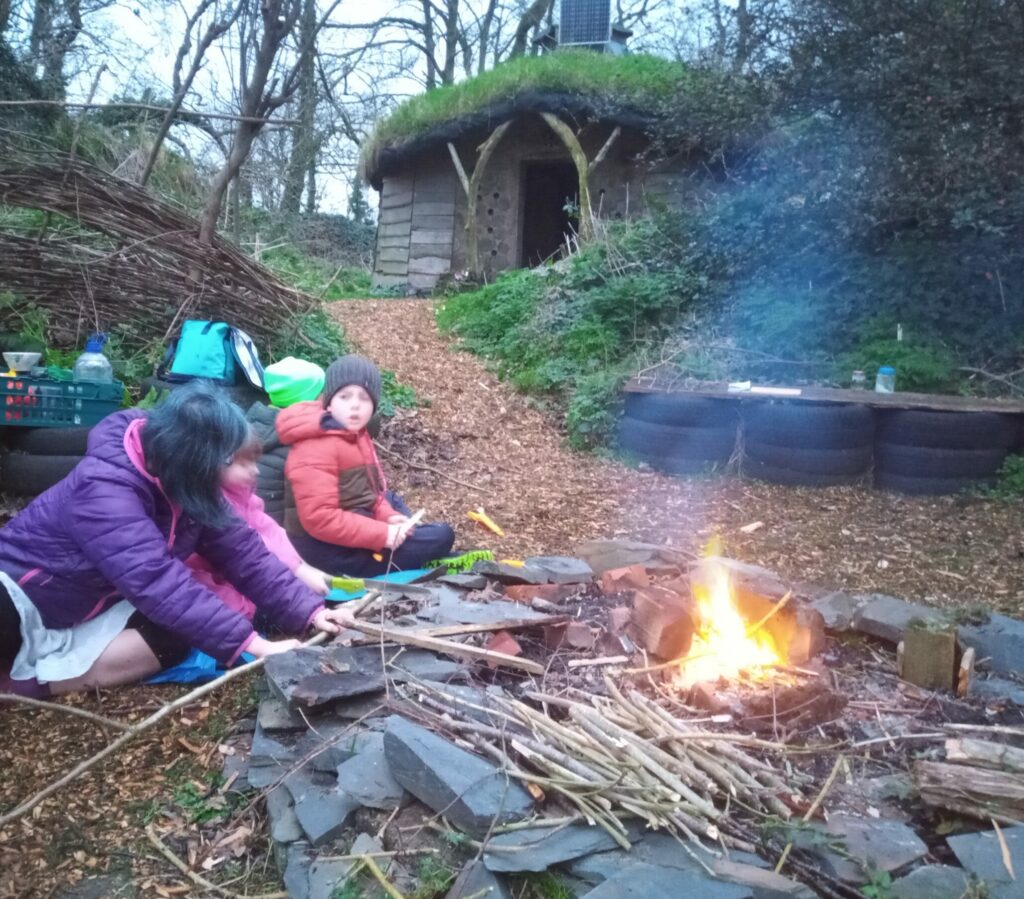 A lovelier location does not exist really.