Hi all, I thought I'd try and update the very busy last year we have had. It has been an incredible journey we have taken since the end of September last year.
Before we get into that here is the booking form in case you'd like to find out more about what we are doing…
Because we now have art classes, weekly sessions, a summer scheme and birthday parties, we have a single booking form for you to register your interest. Fill it in and Jonathan will get back to you… or you CAN email hello@elementsschool.net. Or call 07410411840.
Some highlights:
Quarries Sessions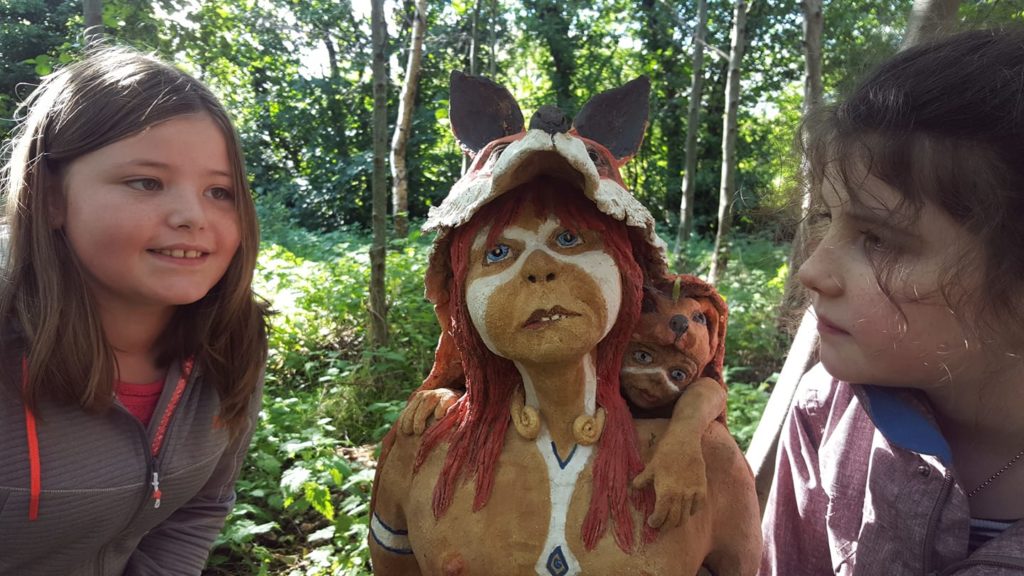 Our Quarries sessions were the first to get going. Thanks to Joan Woods, we were able to start our Tuesday and Saturday sessions. We had originally hoped to have had a peripatetic existence, taking the Elements experience on the road to schools, but Covid prevented this. So instead, we began our sessions here in this impossibly idyllic site. We counted frogs, listened to stories and made fires…. we watched the seasons change here.
Hillsbrough Sessions
We began sessions in Hillsbrough in October and we had a little band of Elements. It has been very successful and we will continue with this.
Sassy Susan has been named by the students who attend Hillsbrough. She was an important part of our map making and orienteering sessions. Some skills we covered during these sessions included
Whittling
Foraging
Use of kelly kettle
Orienteering
Mapmaking
Bird Song ID
Plant ID
Knots
Making walking sticks
Óiche Shamhna
Collaborating with artist Jennifer McQuillan we put on a Halloween which returned to the Sidhe and traditions which venerated this very special evening as the start of the Celtic year. There was even a full moon!!!!
Green Santa!
To get away from the commercialism of Christmas, we invited the Green Santa to come along and put up in the roundhouse at The Quarries. The beautiful cold evenings with a welcoming fire and candlelit room made it an encounter to remember.
Birthday Parties!
We were delighted to be able to host birthday parties where we played games, had a space to cut the cake and spend sometime in nature!
Art classes… beginning of lessons for older children and adults
For the longest time we were asked if we would organise sessions for older people and children and Gabriel Knight obliged! We started drawing classes for 12+ that included charcoal making and making elderflower cordial. As the first set of classes comes to an end, we are now organsing the Autumn programme. We are looking at copper smelting, survival skills, textile work, more drawing (of fungi) and an acrylic painting workshop – just in time for Christmas gifts. Of course Halloween and Green Santa will be there right along with us!
I have a silly little dream that it will eventually evolve into the equivalent of a 21st century hub of the Arts and Crafts movement… With artists from far and wide coming to work with us and with people from different age groups and abilities.
We can always dream…
Our first summer scheme
The summer scheme is about to start and we are holding it in Helen's Bay. For the very first time and it is completely sold out! Here's hoping for a truly wonderful two weeks.
Whew!
All that's left is for us to say thank you. We would like to name check the following people and organisations
Alison McCaw and the Ards and North Down Social Enterprise Programme
They helped us do our business plan, helped us get in touch with so many kind people and Alison gave us such sound advise and supported us unreservedly. It was impossible to have a better mentor
Joan Woods and the Quarries Farm
Joan invited us to set up at the Quarries and gave us a start! Thank you Joan!
Heidi Steffen, Iona Shop
Heidi has supported us with the donation of some art supplies
Brian Poots, NIFSA
Brian trained me (Stephanie) and gave me so much encouragement to start. We also helped speak to some people to get started in Lisburn.
And thank you to everyone who has come along for our programmes and supported us that way. We hope that you have gotten as much out of them as we have had putting them on.