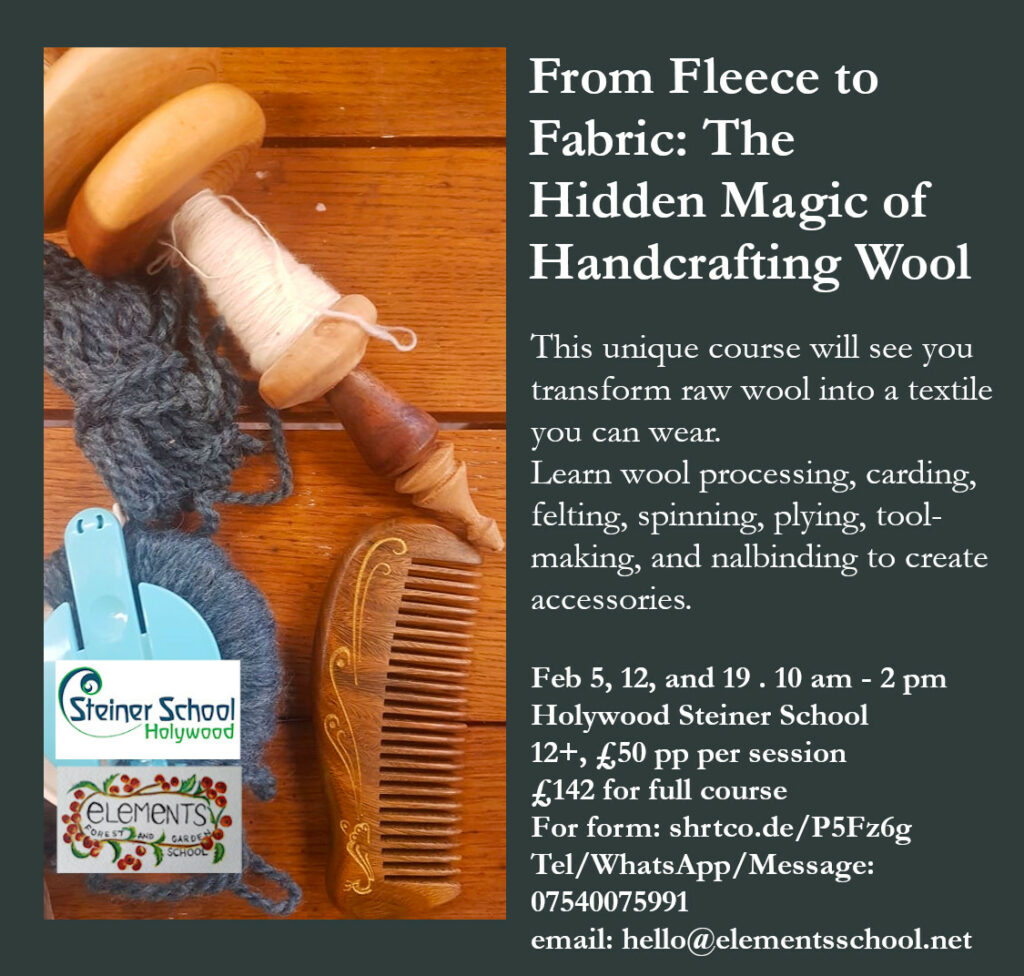 Date: Feb 5, 12 and 19
Time: 10 am – 2pm
Suitable for ages 12 and above
Fee: £50 per person per session, £142 per person for 3 sessions
To book, fill in this form.
Course description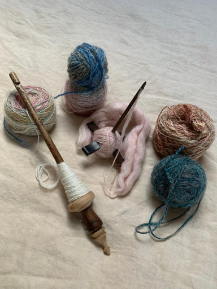 This course is a creative, productive, hands-on exploration of the culture, history and evolution of wool textiles. It celebrates wool and its intrinsic connection to oral traditions, cottage industry and industrial processes. If you love to discover insight into the materials used and a discuss the folklore and rich traditions of textiles in our part of the world and beyond.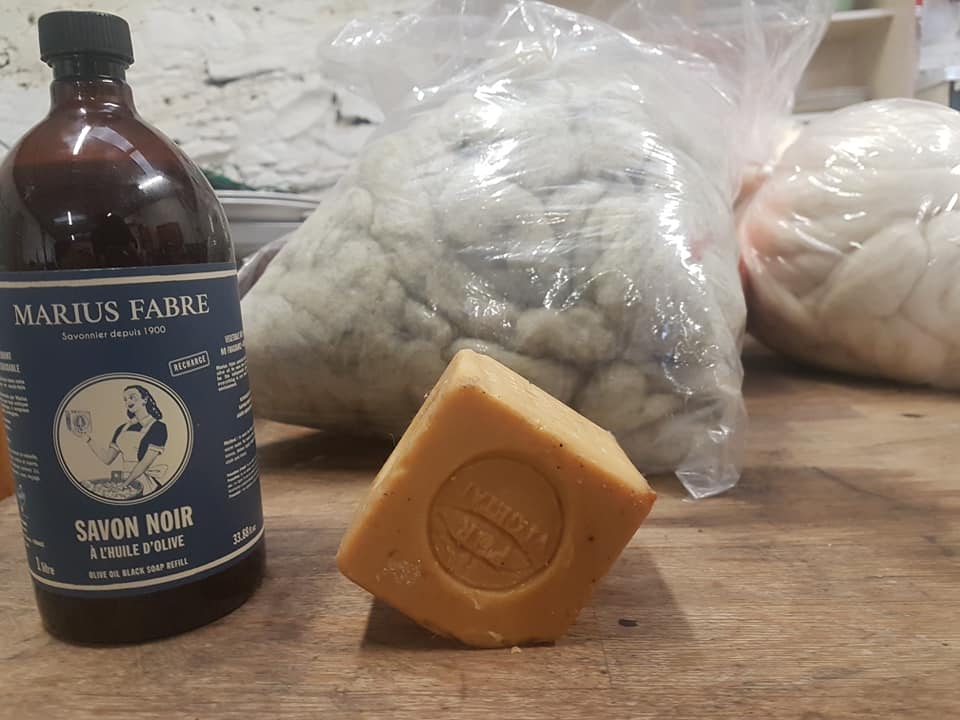 Over the three weeks participants will gain skills in the traditional arts of Fibre Preparation, Wet-felting, Needle-felting, Spinning and Nalbinding. The course will feed your creative and artistic self while deepening your appreciation of sheep's wool and all its uses.

You'll leave with a new insight and passion for working with this incredible material and also your own beautiful, useful pieces of craft and art.
5 to 8 participants
4 hours duration
Ages: 12 and above
Important Note
If you are pregnant or immune-compromised please notify me in advance of booking.
Time: 10 – 2 pm
Cost: £50 per person of £142 for advanced block booking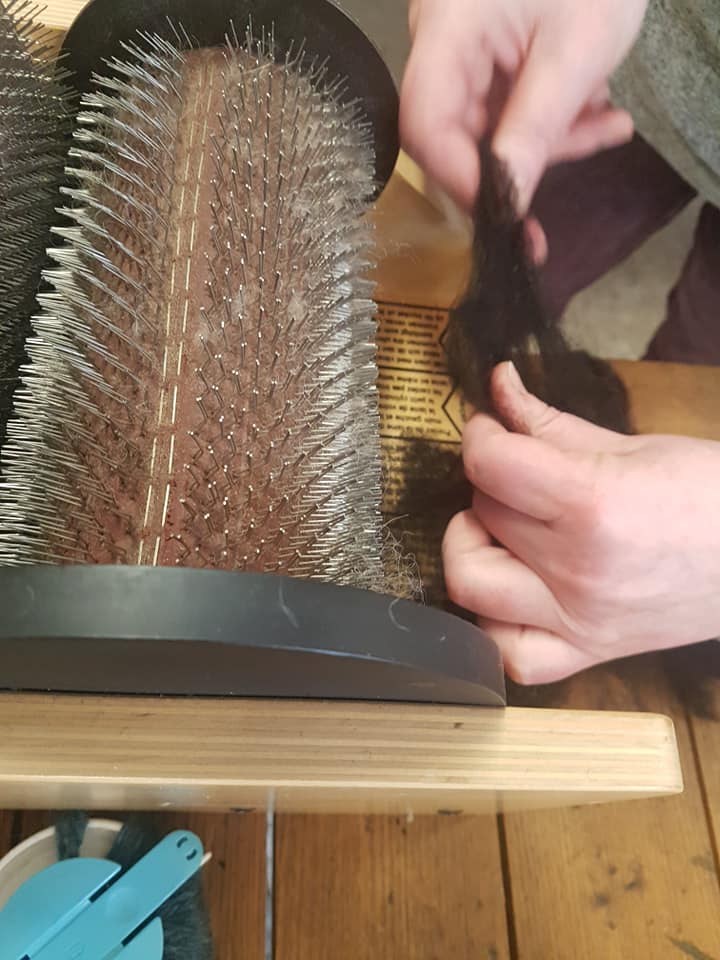 Day One: 05/02/22
Handling your wool.
The linguistics of textiles.
A short introduction to needle-felting.
Wet-Felting project to take home.
Day Two. 12/02/22
Processing your wool.
Experience the tactile stages of wool-crafting.
Scouring, carding, combing, hand-spinning, wheel-spinning, and weaving.
Make and learn to use your own hand spindle.
Day Three. 19/02/22
Transforming your wool.
A look at the wide use of wool in human culture.
The properties, composition and function of common and exotic animal fibres.
Create your own tailored choice of nalbinded accessory or fabric.
(Nalbinding is a type of proto-knitting with a single needle)
All natural, high quality, organic and locally sourced materials.
All materials and equipment are provided.
Environmentally conscious. Perfect for gift making.
Emma has written a brief introduction about herself!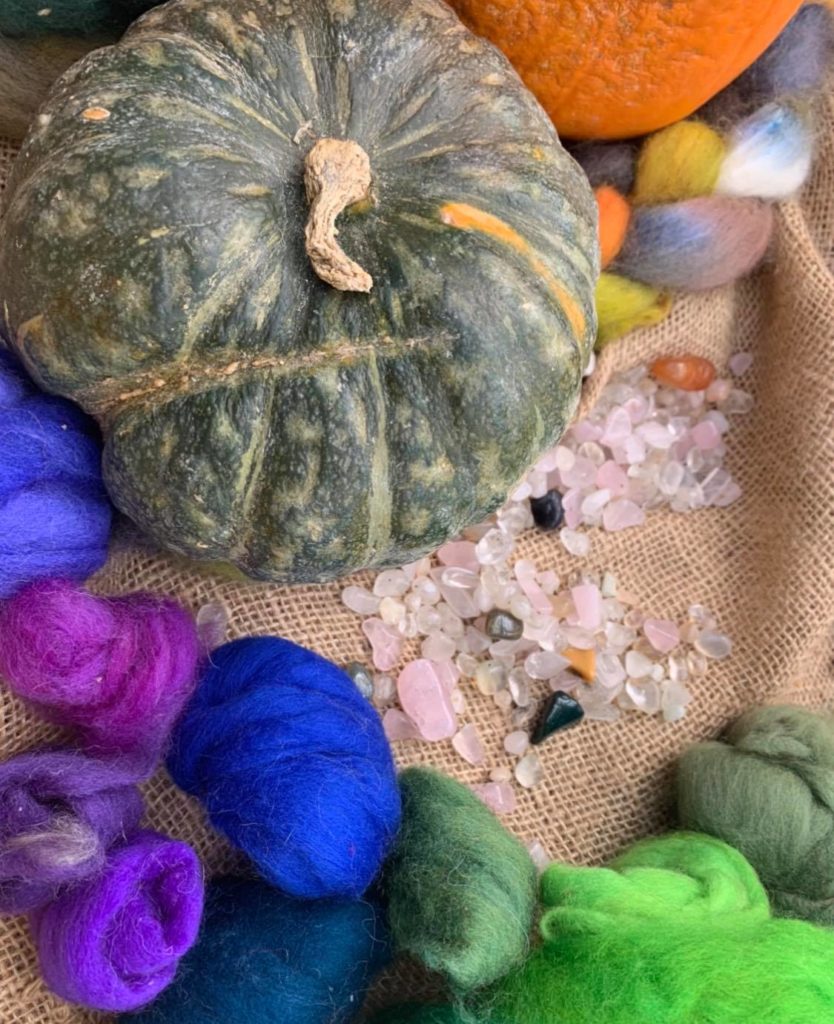 Hello, I'm Emma and it is my pleasure and my privilege to welcome you to this course.
Textiles, Costume and Folklore are the passions I carry throughout my professional life and these courses are an incredible opportunity to share that passion with you. It is my great hope that you will feel and embrace the tactile power of the materials under your fingers and the transformative power of creation in your minds and hearts. I am here to facilitate this for you with over 25 years of experience, expertise and enthusiasm. Above all else, 'Making' is a way to connect to yourself and to the world around you. Creativity is a process and a practice which just cannot be overrated.
My experience as a teacher over the years ranges from Kindergarten handwork classes and soft crafts through to extensive felting and fibre
workshops, interiors and dressmaking classes and the pursuit of my own practice as a writer and fibre artist.
The only warning I issue is that working like this is addictive, get ready to be seduced by the integrated worlds of artisan craft and story!