Learn how to work copper with our new Forest School teacher Matthew Walton. Matthew graduated from the Art College recently and brings his many skills to our party! Copper smithing is only one of them. During this session learn to beat and fold copper. From a copper pipe Matthew will take you through the process of creating your own piece of art or jewelry.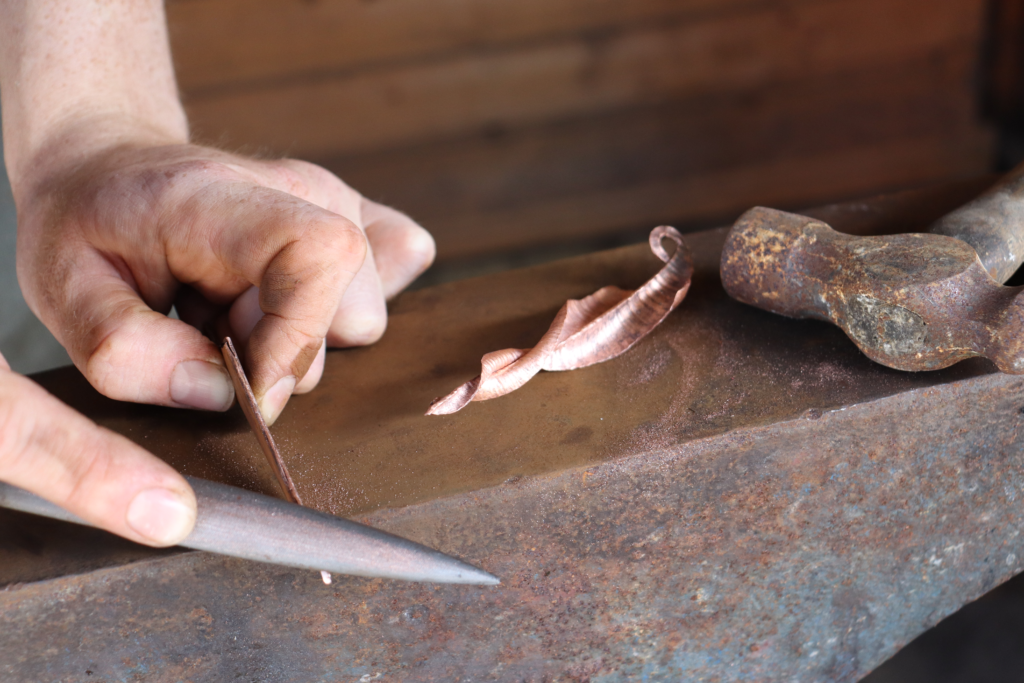 We are also delighted that Matthew has been commissioned by the AIB/University of Ulster Distinguished Artist Award to create the Award.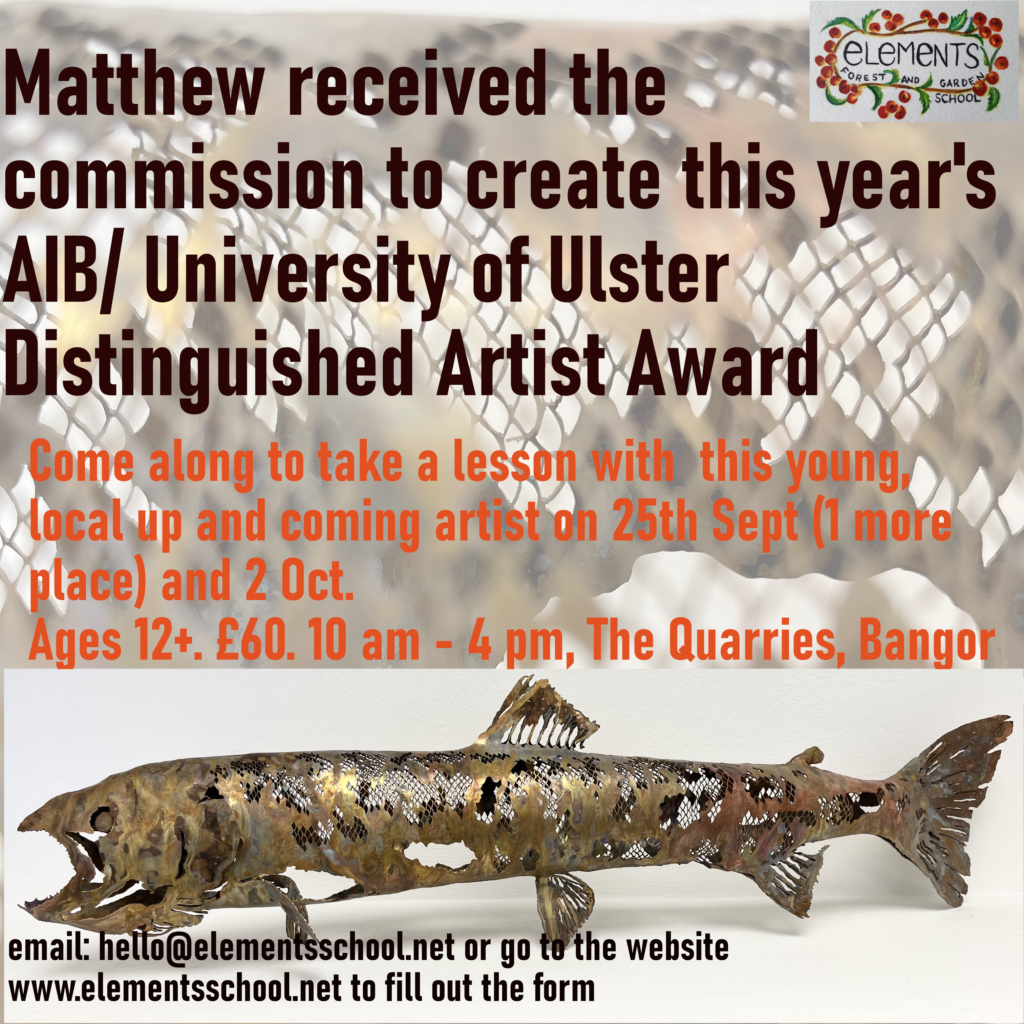 Time: 10 am – 4 pm
Venue: The Quarries
Cost: £60
All material and equipment provided.
Fill in this form for Copper Smithing.